See all wines
Vieux Carignan
La Fabrique
Cherry red in colour, the nose has intense red fruits. On the palate there is nice acidity and soft rounded tannins which are wrapped around good spicy notes and soft red fruits. This is an elegant wine which is typical of the best examples region.
Technical sheet
Appellation
IGP Côtes du Brian
Vintage
2012
Varieties
These vines are situated in the ideal location for the grape variety. Planted back in the Victorian era, 1890 to be exact, these vines are now 124 years old. Due to the considerable age of the vines the wines produced, whilst being low yielding, are of very high quality and continue the tradition of wines being made of Carignan is the local region.
Production
35 HL / Ha
Alcohol
14% alc./vol
Terroir
Clay limestone
Vinification
Hand- harvested, the grapes are placed in small baskets to maximize the quality of the grapes and minimize any damage whilst in transit to the winery. Fermentation lasts for 10 days at a temperature of 24°C to 28°C. The wine is then left on its lees for a further 28 days to slowly extract the full potential of the grapes. The wine is then moved to tank for a further 18 months to slowly mature.
Ageing
Aged in vat 18 months
Geographical location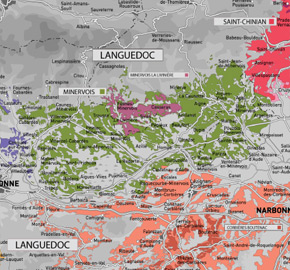 Find out more about the area
Toolbox
Downloads