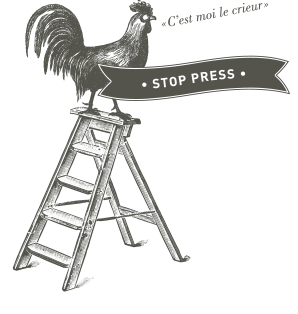 LANGUEDOC ROUSSILLON DECONSTRUCTED by T.Currin 22/03/2017- Jancis Robinson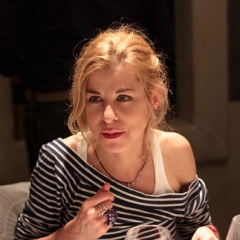 by Tamlyn Currin – 22/03/2017
LANGUEDOC ROUSSILLON DECONSTRUCTED
Diversity, value and innovation: the three-note theme tune so familiar to anyone promoting wines from Languedoc and Roussillon. And these three virtues it offers by the tank load, saturated with sunlight. With over 220,000 ha (543,630 acres) of vineyard covering every conceivable type of terrain from schist to clay, sandstone to limestone, high rocky mountains to flat alluvial plains, cool-climate vineyards where snow falls in winter to sun-baked heat, diversity of grape varieties and wine styles is an understatement. In a region that produces more wine than Australia, Chile or South Africa (IGP Pays d'Oc alone annually produces more wine than New Zealand), value is a given. Burgundian-style scarcity is never going to drive prices up here. Innovation is everywhere, not just because the IGPs offer enormous flexibility, but many of the appellations are relatively new creations fought for by modern farmers, and many of the producers are immigrants – often on their second career – with the alternative perspective and insight that brings.
The region also offers a modern, non-elitist transparency: New World wine drinkers come here to cut their French-wine teeth on Pays d'Oc wines that have pronounceable and familiar names such as Chardonnay and Sauvignon Blanc emblazoned on the label.
It is possible, however, that these virtues could at the same time be vices.
Ask a serious wine lover to name their favourite Bordeaux or Burgundy appellation, and chances are you'll get an answer. Ask them to name their favourite Languedoc appellation, and chances are you'll get a rabbit in the headlights. Ask a serious wine lover to talk about the differences between Meursault and Puligny-Montrachet, and chances are she's got some insights. Ask her to do the same with Terrasses du Larzac and Faugères, and you'll probably get a couple of ums. Considering that Languedoc and Roussillon combined produce more wine than Australia and have been producing wine for much longer than Australia, it's significant that wine lovers are probably more familiar with the terroir and flavours of Coonwarra and Barossa than Fitou or Corbières. Even when closely questioned, many of the local winemakers themselves become unhelpfully vague when asked to define the characteristics of and differences between their appellations.
The problem with such a huge region is identity. The problem with the jolly balloons of diversity, value and innovation is that people want, and expect, lots of cheap and cheerful New World look-alikes with fun labels and bright colours; innovative wines that follow trends, here today and gone tomorrow. Serious wines, the ones that people will part with good money for, need to prove their worth, have a clear identity and a history of performance that makes them trustworthy. The appellations of Languedoc-Roussillon may not find it easy to prove identity, worth and pedigree in this dizzying kaleidoscope of diversity, value and innovation. It isn't helped by the ubiquitous hyphen (used above, to my shame) that more often than not couples two very different regions together.
Pedigree is consistent quality over time. Individual producers have certainly proved their pedigree, but this is less easily said about entire appellations within the region. Defining worth is a little less clear cut: it's not a question of high price, but a question of whether someone would be willing to overlook a slightly cheaper wine in favour of a slightly better wine. Being identified with supermarket specials and bargain-basement party wines is not a step in the right direction.
In this search for identity and worth during a recent tasting of nearly 100 Languedoc and Roussillon wines, I thought it would be interesting to look at the wines by appellation to see if there were obvious differences in both characteristics and quality between the appellations themselves, and appellation vs IGP. It soon became clear that this would be pointless with the whites: of the 32 tasted, just eight were AOC*, the rest were Vin de France and IGP – mostly Pays d'Oc. I grouped these instead by grape variety. The reds were a little easier – just under a quarter were IGP, so it was possible (if not entirely illuminating) to group these by appellation. Of course it's impossible to draw any powerful conclusions from such a small sample of wines, but the tasting did seem to draw a few identifying shapes in the morass.
Firstly, the trendy, modern, varietal whites looked terribly ordinary. Supermarket wines. Chardonnay was slightly less cut and dried: the IGP Chardonnay seems to be in general a drinkable white wine. Nothing more. From Limoux, however, with its cool hills, Chardonnay turns into something altogether different, a wine with a pulse, a wine with dimension. Viognier is the little girl with the curl in the middle of her forehead. When she's good, she's very very good, but when she's bad, she's really horrid. Some winemakers get Viognier (Laurent Miquel, for example). Most of them should leave it well alone – or stick to small percentages in blends. But the white grapes that really get to the heart of Languedoc and Roussillon are those slightly wild, uncultured southern grapes such as Grenache Blanc and Grenache Gris, Roussanne, Marsanne, Bourboulenc, Carignan Blanc, Clairette. The first three in that list have, I think, enough intrinsic character to make stunning varietal wines. All of them are masterful players in the white blends that really should put define the native wines.
There were only four rosés, sadly, but I've tasted enough Languedoc rosé to know that this is a category that producers really should start taking more seriously. Anyone and everyone is making cheap, fruity, summer-pub pinks. The region is capable of much better than that. With the glorious smorgasbord of grape varieties to hand and the heritage of blending, proper food-worthy rosé wines from the Languedoc could be made to rival Provence. (And I mean 'rival', not 'emulate'.) Ch d'Anglès is making a good start.
For the reds, the biggest question was whether there was any tangible, individual identity to the small number of appellations that I had to hand. The first challenge anyone faces here is thanks to the grape varieties. Most of the appellation regulations enforce or at least encourage blends, and most of the blends involve Syrah, Grenache, Mourvèdre and Carignan with a bit of Cinsault here and there. It's the proportions that on one hand can result in homogeneity across the different appellations and on the other hand create huge diversity within an appellation. A Minervois and a St-Chinian made in a similar way with equal proportions of Syrah, Grenache and Mourvèdre can taste very similar. A St-Chinian made with 100% Syrah is a totally different beast from a St-Chinian made with equal quantities of Syrah, Grenache, Mourvèdre and Carignan. So was this a pointless exercise? Perhaps not…
IGPs and Vin de France: as one would expect with a category that could well have been labelled 'Experiment – Go Wild', this was a rollercoaster ride of styles, varieties and prices that veered from cheap-as-chips to over £30 a bottle, and from super-light Pinot to serious, iconic Syrah. There is a tremendous amount of excitement to be found in the IGPs of Languedoc and Roussillon, but there is also a tremendous volume of awful tedium. Any punter needs to know that this is a lucky dip and the only guide is the pedigree of the producer name. The region is, in many ways, defined by IGP, especially Pays d'Oc, and there lies the dilemma: there is no definition in Pays d'Oc, this IGP that straddles two regions and a multiplicity of soils, landscapes and climates.
Languedoc: if any appellation genuinely offers value for money, it is probably this one. These were unflashy, delicious reds, refreshingly unfettered by oak, made for early drinking and delivering nothing but ripe, quintessentially Languedoc fruit for under £10 a bottle.
The Languedoc subzones (in this case St-Saturnin, Pic St-Loup and Pézenas): more intensity than plain old Languedoc, but in the examples I tasted markedly more oak. It's as if the producers feel that they ought to justify the grander appellation with more expensive winemaking. Perhaps the terroir should speak for itself, and the investment be directed more into the vineyard than the cellar. Less oak would be more.
La Clape: until recently La Clape was a Languedoc 'cru', but in June 2015 the local producers won a long battle to be recognised as an AOC in their own right. This unique, sea-windswept, limestone-rich 'pile of stones' (as the name means) produces wine of great stature, and yet great finesse. 'Restrained power' is how I would sum up the wines of La Clape. World-class rugby player in Saville Row suit. The love child of Pauillac and Châteauneuf-du-Pape.
Terrasses du Larzac: also, until 2014, a subzone of Languedoc AOC. This is, possibly, the darling of the Languedoc appellations. This rocky limestone-marl plateau is quite far inland but thanks to topography is buffeted by cold wind. The wines have lots of grip and structure, packed with garrigue and spice and dark fruit, but tend to carry a fresh acidity.
St-Chinian: this tends to be more the refined appellation of the Languedoc. In most cases (Laurent Miquel's examples notwithstanding) I find St-Chinian defined by its bright red fruit, fine tannins, deep freshness, a lift and tension that is not exactly light-bodied, but gives the wines a lightness of touch. The Margaux of the south.
Minervois: big fruit, big flavours, big wines. Lots of black and purple fruit and drama, often with gleaming tannins and a savoury edge. Wines for food cooked over open fire and smoke. La Croix de St-Jean Lo Mainatge stood out in this tasting for being totally different – more St-Chinian, even.
Corbières: Perhaps it's the predominance of Carignan, perhaps it's the shadows of the co-ops, perhaps I've allowed myself to become intractably prejudiced over time. But I find the wines of Corbières tend towards the unfriendly, offering a snarl of acidity and a portcullis of tannins, with the occasional dry herb for comfort. I'm very open to having my mind changed on this.
Faugères: like Minervois, Faugères is bold and rich and ripe, but the difference between them is often in the strong seam of black graphite/slate/minerality that runs like a backbone through Faugères. Peppery wines with real bite.
Fitou: the oldest AOC of the Languedoc; the character of Fitou tends to be defined by Carignan. Often pretty rustic and savoury with chewy tannins and stewed dark fruit, the one and only Fitou in this tasting flew straight in the face of the norm.
Roussillon: Roussillon is not an AOC, so I'm bending rules here (like any good southern French winemaker would). I've included Côtes du Roussillon, Côtes du Roussillon-Villages and Collioure under this heading because they're all in that hinterland of France where Spanish culture has blurred the edges. This is the sunniest, hottest, driest corner of France. Luminous light and fierce winds shape wines of immense concentration and intensity. Not for the faint-hearted, these are the wildest wines of the region, the kind of wines that make your spine tingle.
Of course this is just a snapshot. It would be a fascinating, lifetime's exercise to really examine the quirks and intrinsic qualities of each appellation, and it's plain to see that many of them are still trying to define themselves. But what's also plain to see is just how many producers are committed to shaping a new Languedoc mosaic.
*I've referred to AOC instead of AOP throughout this article because this is what the majority of the producers still use on their labels.
The 95 wines below are grouped by colour. The whites are grouped by grape varieties/blends and are then presented in the order tasted. The reds are grouped by IGP/AOC and then in the order tasted.
 Calmel & Joseph NV Blanquette de Limoux
Apple sherbet! Light and frothy and lacy and pretty. Finely spiced and baked apples with just an edge of citrus peel. (TC)  12% – Drink 2017-2018 / 16
Calmel & Joseph, Brut NV Crémant de Limoux
Fragrant and fresh with just a hint of fresh-baked bread. Such round, lovely ripe-apple fruit, loose knit and a slight hint of cardamom. Bright citrus edges with firmness on the mid palate. Good length. (TC)  12% – Drink 2017-2019 /16.5
Calmel & Joseph, Villa Blanche Sauvignon Blanc 2015 IGP Pays d'Oc
Very delicate Sauvignon nose – more like dusty acacia than the typical warm-climate tropical fruit or even gooseberries. Fresh and lightly herbal, dried grass and green tea. Lightly sketched citrus. Would suit anyone weary of NZ-style Sauvignon. (TC)  12% – Drink 2017-2018 / 15.5
Calmel & Joseph 2015 Languedoc white – Marsanne, Terret, Roussanne. 
Very pale lemon. Clear bright fruit that bounces out of the glass, grapefruit and fresh apple and just a shiver of sage. Then on the finish there's a hint of honeyed mimosa blossom. Deceptively easy – there is a lot there for the price. GV (TC)  13% – Drink 2017-2019 £9 RRP / 16
Calmel & Joseph, Villa Blanche Marselan 2015 IGP Pays d'Oc
Black cherry colour. Fragrant, a hint of graphite. Muscular, sinewy fruit and ripe, slightly unpolished, tannins, entwined and vibrant with acidity. Dark, sweet brambleberries and bright, tart cranberries then a surge of roasted spices. Garrigue. A wine of sunshine and shadows. Wonderful Languedoc character. (TC)  14.5% – Drink 2017-2019 / 16
Calmel & Joseph, Les Terroirs Vieux Carignan 2015 IGP Pays d'Hérault Côtes du Brian
Smells of raw meat, and super-sweet damsons, green pepper and then all the gnarly texture and tannins of old Carignan. But there is a startling and lovely freshness and sapidity to this wine that rises up to meet the intensity of the fruit and the wiry clench of the tannins. This is a wonderful expression of old-vine Carignan. You can feel the story and the life pulsing through. There's a lift and dance and grace that is rarely seen in Carignan. (TC)  14.5% Drink 2017-2023 / 17
Calmel & Joseph 2015 Languedoc – Syrah, Grenache, Carignan. 
Pungent liquorice and seared black berries. Deep, tangy, liquorice-coated mulberries. Almost chocolatey but with such glorious, mouth-watering acidity that its almost thirst-quenching. Such good wine for the price! Brambles and a little wild and reckless when tasted alongside the well-mannered, neat Delafont 2015 Languedoc. GV (TC)  14% Drink 2017-2020 – £9.45 – Just Fine Wines  / 16.5
Calmel & Joseph, Les Terroirs 2015 St-Chinian – Syrah, Cinsault, Grenache. 
Cough linctus and caraway, shifting to the earthy fragrance of crushed petals and just-rained on hedgerows. But the palate just soars away from the earth. Deep, focused, spice-laden fruit, etched with orange-citrus acidity. Layered and long and clad in silk-woven tannins. This really is the aristocrat of the Languedoc appellations. Glides. Complete. (TC)  14% – Drink 2017-2025 / 17
Calmel & Joseph, Les Terroirs 2015 Corbières – Syrah, Grenache, Mourvèdre. 
Biltong on the nose but surprisingly bright, red, sappy fruit on the palate. Corbières can be so damn unfriendly that when you meet a nice one, you almost fall flat on your face in surprise. The glowering, go-away-we're-not-in-the-mood tannins of Corbières are there, but they're not out in force, and you can actually get in the door for a chat. Bravo! (TC)  14% – Drink 2017-2020 / 16.5