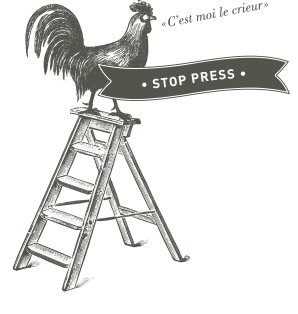 Wine advocate – R. Parker – Tasting April 2015 by Jeb Dunnuck
Tasting by Jeb Dunnuck / April 2015 – Languedoc Roussillon.
2 beautiful notes :
– Terrasses du Larzac – Les Crus 2013 : 90/100
The star of the show … these solid value priced efforts have good character and a well-made across the board.
– Côtes du Roussillon Villages – Les Terroirs 2013 : 90/100
This small negociant continues to produce solid wines as excellent prices. I review a number of the other releases from this estate in Languedoc report in this issue as well.
… and some nice comments :
– Les Arques – Les Cuvées Rares – Minervois 2011 : 88/100
My favorite on the lineup … bright and juicy, with plenty of creme de cassis …
– Caramany – Les Crus 2012 : 88/100
This solid value priced efforts have good character and a well-made across the board …
– Le Pic – Les Cuvées Rares – Pic Saint Loup 2011 : 87/100
bright and fresh with pretty strawberry, bery fruit, underbrush and hints of pepper …
– Saint Chinian – Les Terroirs 2013 : 87/100
is a solid value that exhibits pretty plum pit, marmalade …
– Faugères – Les Terroirs 2013 : 86/100
These solid, value priced efforts have good character and a well made across the board …