See all wines
Saint Chinian
Le Saint Festin White
Brilliant gold in colour. Extraordinary complexity on the nose with delicate aromas of white flowers, fresh almond, gingerbread, and cumin. As always, Mediterranean notes of white fruit, laurel, rosemary, and broom flowers, with a few subtle oaky notes that complete the aromatic palette. Rare are white wines in the Saint Chinian appellation, and this one surprises right from the start with its minerality and tension. Expressions of Roussillon apricot mingle with almond, curry, mint, and coriander. With the passage of time, we can now confirm that evolution and the slight oxidative touches from bottle ageing contribute complexity and immense elegance to this "Saint Festin".
Technical sheet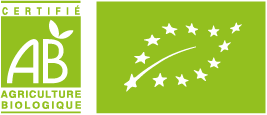 Appellation
AOP Saint Chinian
Vintage
2021
Varieties
Grenache blanc 40 %, Roussanne 30 %, Rolle 20 %, Viognier 10 %
Alcohol
13.5 % alc./vol
Terroir
The limestone clay terroir of Saint-Chinian is better known for its red wines than its whites. But this terroir with its rocky, arid appearance is in fact very diverse. The altitude, the freshness, and the depth of some of the soils are perfectly suited to producing fine white wines.
Vinification
Destemming, direct pressing, static settling for 24 hours to conserve the lies. Thermo-regulated fermentation at 18°C for 20 days. Racking 7 days after the end of alcoholic fermentation. Aged on fine lies without sulphites at 10°C.
Ageing
- 50 % in concrete vats
- 50 % in barrels one wine old
- Partial (25% barrels) malolactic fermentation
- Aged for 12 months
Geographical location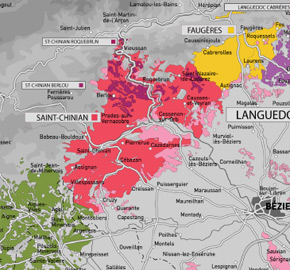 Find out more about the area
Toolbox
Downloads