Range
Les vins Amstramgram
See all wines
Epicurius
A gleaming wine of deep, intense purple red. Its aromas are powerful, with highly expressive exotic fruit derived from the Petit Verdot and a bouquet of spices that are characteristic of Malbec. This mingling of ripe fruit, spices and toasted notes results in a luscious, seductively smooth and superbly balanced wine. Exotic touches of grenadine, notes of violet, but also liquorice, plum and virginia tobacco complete the harmony of a blend that is highly unusual for our region, but eminently gluggable! A must try!
Technical sheet
Appellation
IGP Pays d'Oc
Vintage
2018
Varieties
60% Petit Verdot, 40% Malbec
Production
50 HL / Ha
Alcohol
14% alc./vol
Terroir
Limestone clay. The climate is Mediterranean with a continental influence typical of the Limoux terroir for our Malbec, and profoundly Mediterranean nearer to the coast for our Petit Verdot.
Vinification
Traditional vinification, with total destemming and partial crushing at 40%. Short ten minute pumping over daily with a fermentation temperature of between 25°and 28°C. Total vatting time of three weeks. Malolactic fermentation after settling.
Ageing
Matured in barrels (two wines old) for 3 months.
Recognition and awards
Sam Kim 2020

93/100

Top 50 Occitanie

TOP 5

Terre et Vins

Gold Medal

Jancis Robinson

15/20

Prix Plaisir 2019

Gold Medal

Andréas Larsson

86/100 Pure nose offering primary fruit notes, floral notes, violet with sweet cherry and plum...

World Constest Brussels 2019

Silver Medal

Read article
International Wine Challenge 2019

Bronze Medal

Read article
Competition Terre de Vins 2019

Gold Medal

Decanter WWA 2019

Bronze Medal

bettane+desseauve

Gold Medal Prix Plaisir 2019

bettane+desseauve

Gold Medal Prix Plaisir 2019

Read article
Geographical location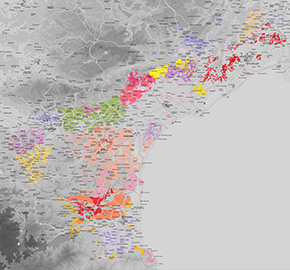 Find out more about the area
Toolbox
Downloads