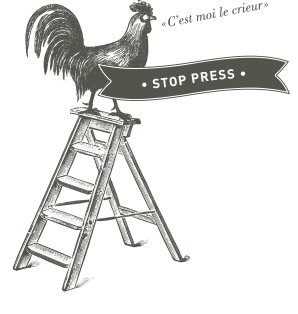 Award – The Tasting Panel Magazine
Excited to report that two of our wines – Villa Blanche Chardonnay 2021 and La Madone 2018 – have just been selected for the Publisher's Picks column in the May/June issue of The Tasting Panel Magazine (wines are only featured if they are standouts within their category and achieve 89+ points).
Reviewing Calmel & Joseph La Madone 2018 (95 points), publisher Meredith May writes: "An intense and eloquent blend of 65% Grenache and 35% Syrah. From its entry of chalky, chewy tannins to a flavor profile of garrigue, espresso, and grilled meats, there lies a profound depth minute after minute as it opened up. An array of bold, dynamic purple fruit and black tea leaves a trace on the palate. With its great acid structure, sweet herbal notes of basil and oregano offer a lifeline to temper its sturdy slate-like mouthfeel."
Calmel & Joseph 2021 Villa Blanche Chardonnay scored 91 points and the following tasting note: "From France's southern coast, this Chardonnay is grown on volcanic, limestone soils which shows in its inner core of edgy, salty minerality. Aromas of lemon sorbet and pineapple lead to an unctuous mouthfeel and flavors of lemon meringue. Creamy to a point, with a turn of lime zest, honeyed peach, and pine nuts. Scintillating."
American wine trade folks keen to discover our wines can visit our booth 607-10 at Vinexpo America Drinks America in New York (Javits Convention Centre) this week, on March 9 – 10.
https://www.vinexpoamerica.com/