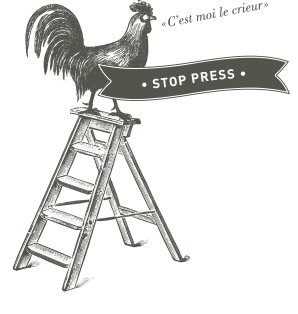 Food and wine pairing – Calmel & Joseph with Sophie Galinier (https://www.bloc-g.fr/)
How about taking a trip… from the comfort of your own kitchen? Here's the second in our recipe series, and it goes really well with our Chardonnay Villa Blanche. Today we're going to Scotland with a recipe by Sophie Galinier (manager of bloc G, a guest house and restaurant in Carcassonne): "Creamy vegetable soup with smoked haddock."
The first ingredient you'll need – our Chardonnay – can be bought here: https://www.boutique-calmel-joseph.com/les-grands-cepages/51-villa-blanche-chardonnay.html
* Creamy vegetable soup with smoked haddock*
(for 4 people)
INGREDIENTS
1 onion
2 leeks
2 potatoes
1 carrot
30g butter
50 cl water
crème fraîche
parsley
salt and pepper
50cl milk, pepper corns, 2 bay leaves
1) Finely chop the onion and leeks. Sweat them in the butter, then add the potatoes and carrots cut up into small cubes.
2) Cover them with water and cook for approx. 15 minutes.
3) Bring the milk to a gentle boil with the pepper corns and bay leaves, and poach the haddock in this for approx. 5 minutes.
4) When it has cooled, remove the skin and separate the fish into flakes.
5) Add the haddock to the vegetables and add 2 soup spoons of crème fraîche. Simmer on a low heat for 5 minutes then serve with chopped parsley.
For those of you who live near Carcassonne, Sophie cooks dishes to takeaway, inspired by different destinations around the world: a couple of weeks ago it was Mexico, now it's Scotland. Where next? Watch this space!