See all wines
Faugères
Brilliant cherry red. The nose is a potpourri of spices, garrigue, smoked meat and small red berries. The palate opens with great freshness with fin, velvety tannins, followed by a slightly mentholated sensation, with blackberry, cherry, black olive tapenade and smoked wood, and finishing on lovely mineral notes. The 2019 vintage is faithful to the atypical and unique profile of this wine made from top quality grapes. A wine of great promise that will get better and better over time.
Technical sheet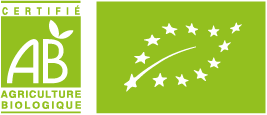 Appellation
Faugères
Vintage
2019
Varieties
Syrah 50%, Grenache 30%, Carignan 20%
Production
30 HL / Ha
Alcohol
14 % alc./vol
Terroir
Schistes
Vinification
Traditionally vinified. Grapes are destemmed and sorted. The Carignan is vinified without crushing or pressing the grapes; for the Syrah, 50% of the grapes are crushed and then they are vinifed without pumping over (the cap is occasionally moistened); the Grenache is vinifed at 30 °C for one month. Malolactic fermentation occurs with the marc.
Ageing
12 months in tank
Geographical location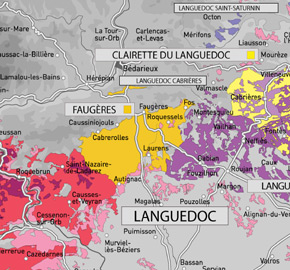 Find out more about the area
Toolbox
Downloads